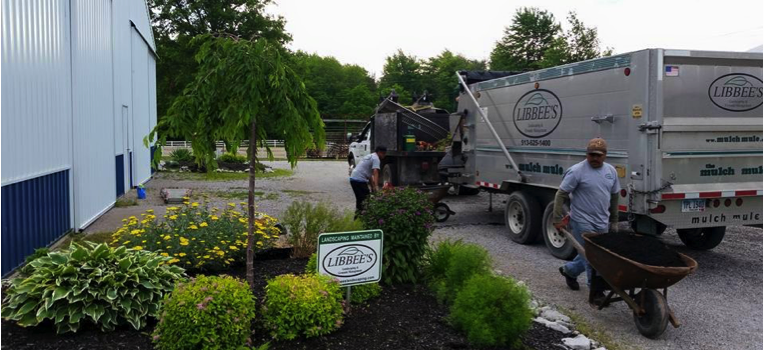 Spring Cleanup
Weather permitting Libbee's schedules spring cleanup between February and June. Our spring cleanup includes:
Leaves, sticks and unwanted debris left over from winter is collected and removed from beds and tree rings.
Shrubbery, ornamental trees, and ground cover that were not pruned in the fall are pruned. All dead and/or damaged material is removed.
Landscape beds and trees are edged and turned into the beds or the clipping removed if needed.
A pre-emergent grass/weed control is applied to all beds. Existing weeds are removed or treated with post emergent.
Mulch Maintenance
Every spring a new base of mulch should be added to existing landscape beds and tree rings. This aids in the overall health and vitality of your plants, shrubs, and trees. Mulch acts as an insulator, helping to retain moisture in the soil and as a barrier against weed growth. It's fresh, natural, dark color creates contrast, which enhances the overall appearance of the landscape greenery of your home or business.