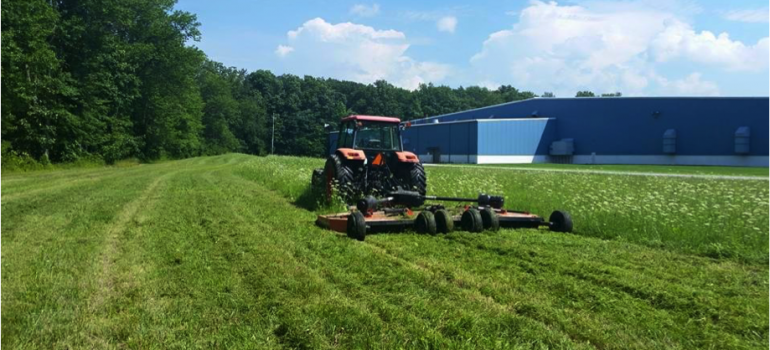 No matter how overgrown your land or property has become Libbee's Bush-Hog equipment can easily take care of the types of projects that would stop regular mowing equipment in its tracks.
Libbee's Bat-Wing Bush Hog mowers are much more rugged and powerful than traditional lawn mowers. Our Bat-Wing Bush Hog can handle tall thick grass, large weeds and shrubs on a variety of inclines and topography with ease. Because they're equipped with thick, durable blade attached to hinges, they are resistant against rocks, large stumps, and other potential hazards.
So no matter the size, no matter the type – residential, pasture, acreage, road right of ways or commercial property and no matter if it's rough or smooth terrain Libbee's has the right equipment to handle your job.
• Vacant Lots
• Overgrown Construction Sites and Development Properties
• Power Line Right-of-Ways
• Roadsides
• Commercial Properties
• Large Private and Residential Properties
• Industrial Lots
• Fields and Animal Pastures
• Ditches and Inclines
• Retention Ponds