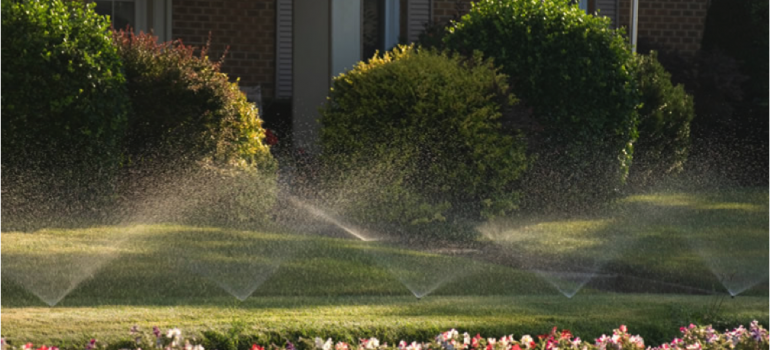 Libbee's can help you increase the value of your property by designing a complete irrigation system for your lawn and landscape beds. Stop dragging that hose around and start enjoying your time, call us today to find out how irrigation system can help beautify your landscape!
Spring Startup Inspection
Scheduling a Spring Startup is the best way to be sure that all your irrigation components are in tip-top shape after long winter shut down. Beginning in April, Libbee's will do a complete inspection to ensure your system is working properly. We'll make any repairs based off winterization notes and any adjustments that are necessary to ensure your system is operating properly.
Irrigation Maintenance
Libbee's experience irrigation team can provide preventive maintenance ideas and do repairs to your existing system.
Rain Sensor
There's nothing more frustrating or costly than an irrigation system running when it doesn't need to run so stop watering your lawn in the rain, let Libbee's install automatic rain sensor. It's most cost effective way to prevent your sprinklers from operating during or after precipitation, they are easy to install on any automatic irrigation system and a great way to ensure your system waters only when necessary. It's an inexpensive upgrade that can pay for itself in water savings in just one season!
Winterization Inspections
October begins winterization inspections, using high-pressure air Libbee's irrigation technician will cycle through each zone on your system to remove as much water as possible. We'll inspect each zone and all components for problems, making a detailed list of items to be fixed in the spring. Professional winterizing your system ensures your valuable investment is protected and ready to perform in the spring.