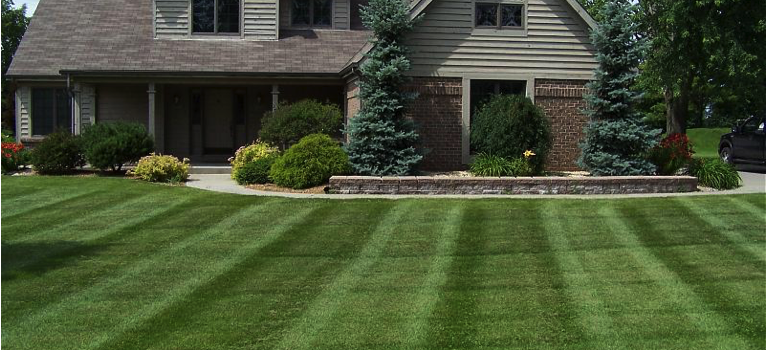 Libbee's turf mowing program is based on a 28 cut season, beginning April 1 and ending in November – Weather Permitting we'll mow your property weekly. Our turf mowing program includes:
Trash, sticks, and other lawn debris is removed. *Excessive trash and debris can result in additional cost.
Sidewalks and concrete boarders will be edged by lawn edger or string trimmer to give the property a well-manicured look.
Hillsides, ditches, and drainage areas will be cut using string trimmers.
All turf around stationary objects is cut using string trimmers. Great care will be given to reduce possible damage by use of equipment.
Driveways, sidewalks entranceways, and patios will be blown clean after mowing and edging are completed.
Libbee's professional mowing crews will keep the turf mowed so that only 1/3 of the total length is cut on each visit. We change our mower blades daily so each cut is a sharp clean cut. To reduce repetitious wear, we'll also change our weekly mowing patterns.